Read..This is the news for you ....peeps ...always come back for more......culled from fc barca
..click here only if you are using your phone http://pin.bbm.com/C002329DA to join to our bbm channel, or just search bbmchannel prettypeoplenaija
NOW THE NEWS IN FULL.....
Oct 30th 2015, 09:15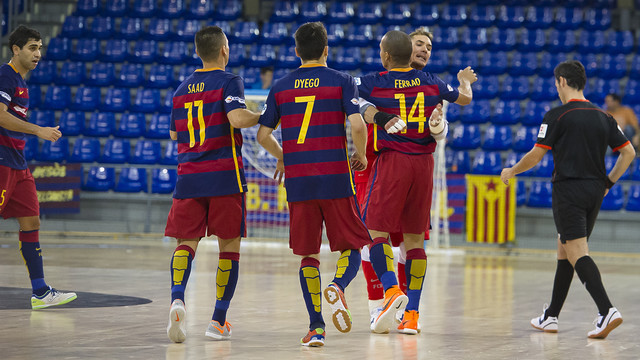 Marc Carmona's team come out on top at the Palau thanks to goals from Ferrao, keeper Cristian and two from Wilde

MATCH STATS
FCB Lassa, 4
Levante UD DM, 0
FCB Lassa: Cristian, Aicardo, Lin, Bateria, Wilde –starting five-, Tolrà, Gabriel, Dyego, Ferrao.
Levante UD: Yeray, Márquez, Kiko, Pichi, Hugo –starting five-, David Ruiz, Sena, Álex Oviaño, Jordi Lledó, Cristian.
Goals: 1-0 Ferrao, min 8; 2-0 Cristian, min 26; 3-0 Wilde, min 35; 4-0 Wilde, min 36.
FC Barcelona Lassa have claimed another victory at the Palau Blaugrana with Marc Carmona's side overcoming Levante thanks to goals from Ferrao, Cristian and two from Wilde. With the win Barça pull back two points at the top of the table after the recent slip up at Movistar Inter, good news with a tough away game at ElPozo Múrcia coming up next week.
Slowly into gear
Barça threatened from early on and Bateria went close on no less than three occasions. Levante, a team with a poor goalscoring record coming into the game, forced blaugrana keeper Cristian into action early on. The first goal came after eight minutes when Ferrao took advantage of good work from Dyego to make it 1-0. The opening strike took the wind out of the visitors' sails and Levante keeper Yeray had to be at his best to restrict Marc Carmona's side to a 1-0 lead at the break.
Cristian the star
The second half started with both sides having chances. Cristian continued to shine in goal for the blaugranes and his crowning moment came when the Barça keeper spotted his counterpart Yeray off his line and chipped the ball in for a truly remarkable goal. The Palau chanted his name in homage. That strike broke Levante's resistance and Wilde with two goals late on, rounded off the win for the home side with a little help from Bateria.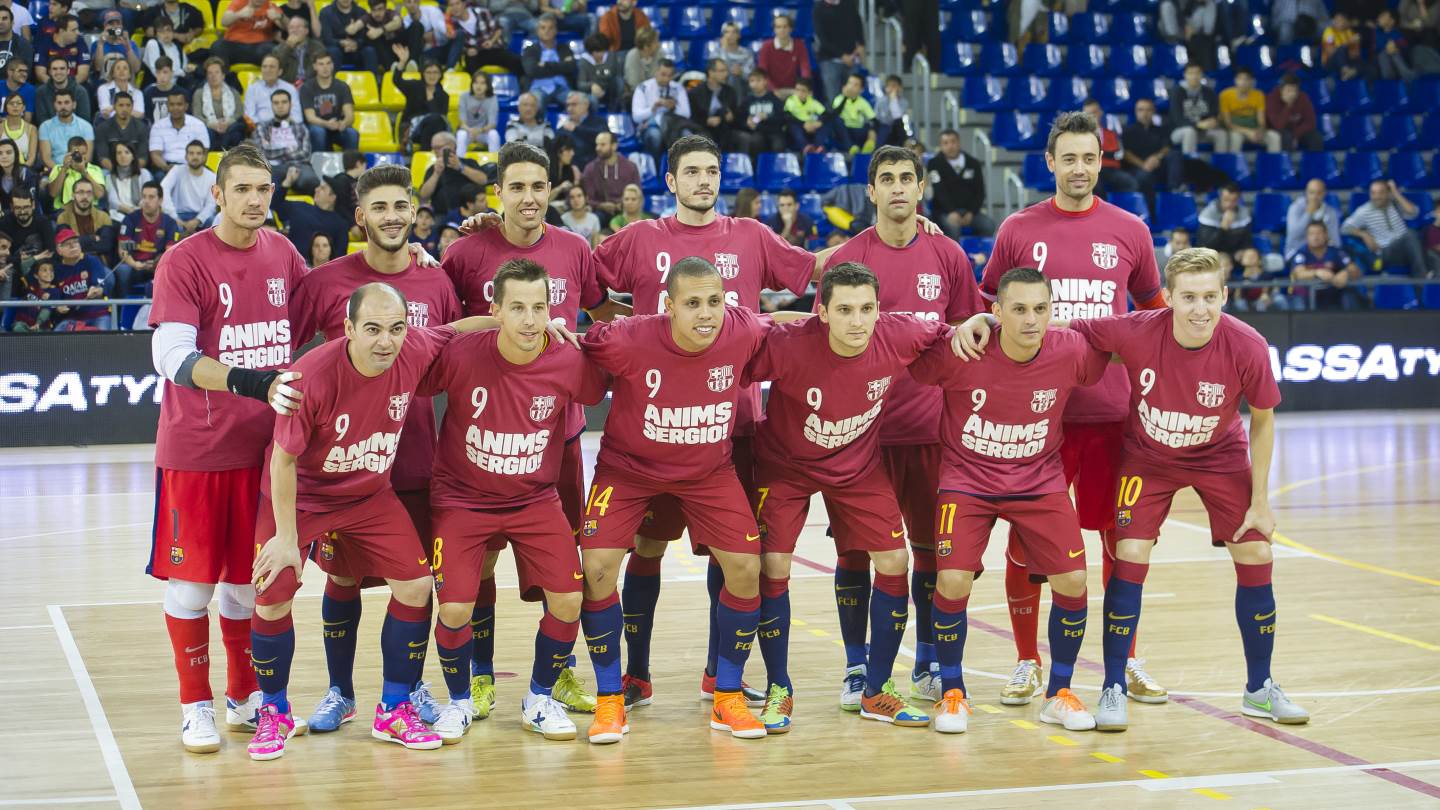 The players wearing t-shirts in support of injured team mate Sergio Lozano

KEEP SCROLLING TO THE END ...WE STILL GOT LOTS MORE .......
Revenge is a Poison meant for others, which we end up swallowing ourselves. Vengence is a Dark Light that blinds all who seek it. Don't argue with Idiots.. They will bring you down to their level and beat you with experience.
Source :
http://www.coolnsmart.com/wise_quotes/
YOU CAN SKIP THIS PART(short joke)...
A young couple moved into a new neighbourhood. The next morning while eating breakfast, the young woman saw her neighbour through the window hanging the wash outside.
"That laundry is not clean," she said. "She doesn't know how to wash correctly. Perhaps she needs better laundry soap".
Her husband looked on, but remained silent. Every time the neighbour would hang laundry to dry, the young woman would make the same
comments.
About one month later, the woman was surprised to see nice clean wash on the line and said to her husband: "Look, she has learnt how to wash correctly. I wonder who taught her this!"
The husband replied: "I got up early this morning and cleaned our windows."
And so it is with life.
What we see when watching others depends on the purity of the window through which we look.
Easy to discuss other people, their lives and things that don't really concern us.
Yet we tend to forget- our window isn't that clean after all.
Clean up your window with the WORD! (THE TRUTH.)
LORD, please give us the strength, humility and courage that we may work on our faults first rather than seeing the faults in Others and castigating them.
Have a beautiful Week !
..click here only if you are using your phone http://pin.bbm.com/C002329DA to join to our bbm channel, or just search bbmchannel prettypeoplenaija