YOU CAN SKIP THIS PART...SCROLL DOWN FOR NEWS BELOW
Nigeria now has nude posers! Yeah,unfortunately,we now do.This is something we used to think was "that rubbish white people do",now i guess things have changed. I want to talk about the latest one in town.Her name is Beverly Osu, and I had to ''Google'' her to find out who she is and what she is about. All I found is Vanity. Pointless, shallow, debasing, attention and fame seeking vanity. Not that I think seeking fame is wrong. Many great scientist and inventors sought fame which basically led to their achievements.But for Miss Beverly, I found no great W.A.E.C results or achievemment, no daring rescue, no great selfless act, no great invention or contribution to Nigeria. So why do we care about her naked body? Big Brother Africa. Yes. Remember that show? That annoying waste of my time and TV space? Well, not criticising lovers of the show, I just never liked that show. I watched like two episodes and totally lost interest. But we aren't here to talk about BBA. We are here to talk about Beverly Osu. We are here to talk about Nigerians. We are here to talk about the fact that we now seem to accept anything mordernization throws at us.Must we start allowing the worst of our people dominate our popular culture? The likes of Maheeda, Afrocandy and now beverly osu should not set the pace of our acceptable behaviours and norms. The west lost in terms of culture, why must we follow suit? Not everything the west does is great. I believe if their fore fathers had forseen this kind of decay in their countries when they where designing them, they would have put up preventive measures. I think they just never imagined that full functioning, well fed and educated people could ever find a way to justify walking around nude! lol .So my question to us today is , why are we allowing this same decay today.
Read..This is the news for you ....peeps ...always come back for more......culled from fc barca
..click here only if you are using your phone http://pin.bbm.com/C002329DA to join to our bbm channel, or just search bbmchannel prettypeoplenaija
NOW THE NEWS IN FULL.....
Aug 30th 2015, 15:16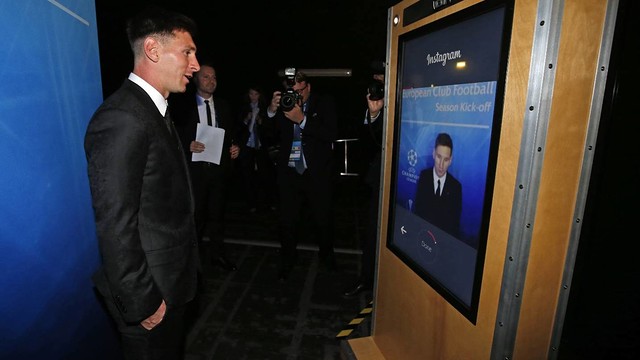 Get yourself up to date with our one-stop-shop for all the biggest news stories from the world of FC Barcelona

 - Pedro: 'Being at Barça was a dream come true.' The striker bids farewell to the Club and the fans in a press conference attended by his family and his former team mates.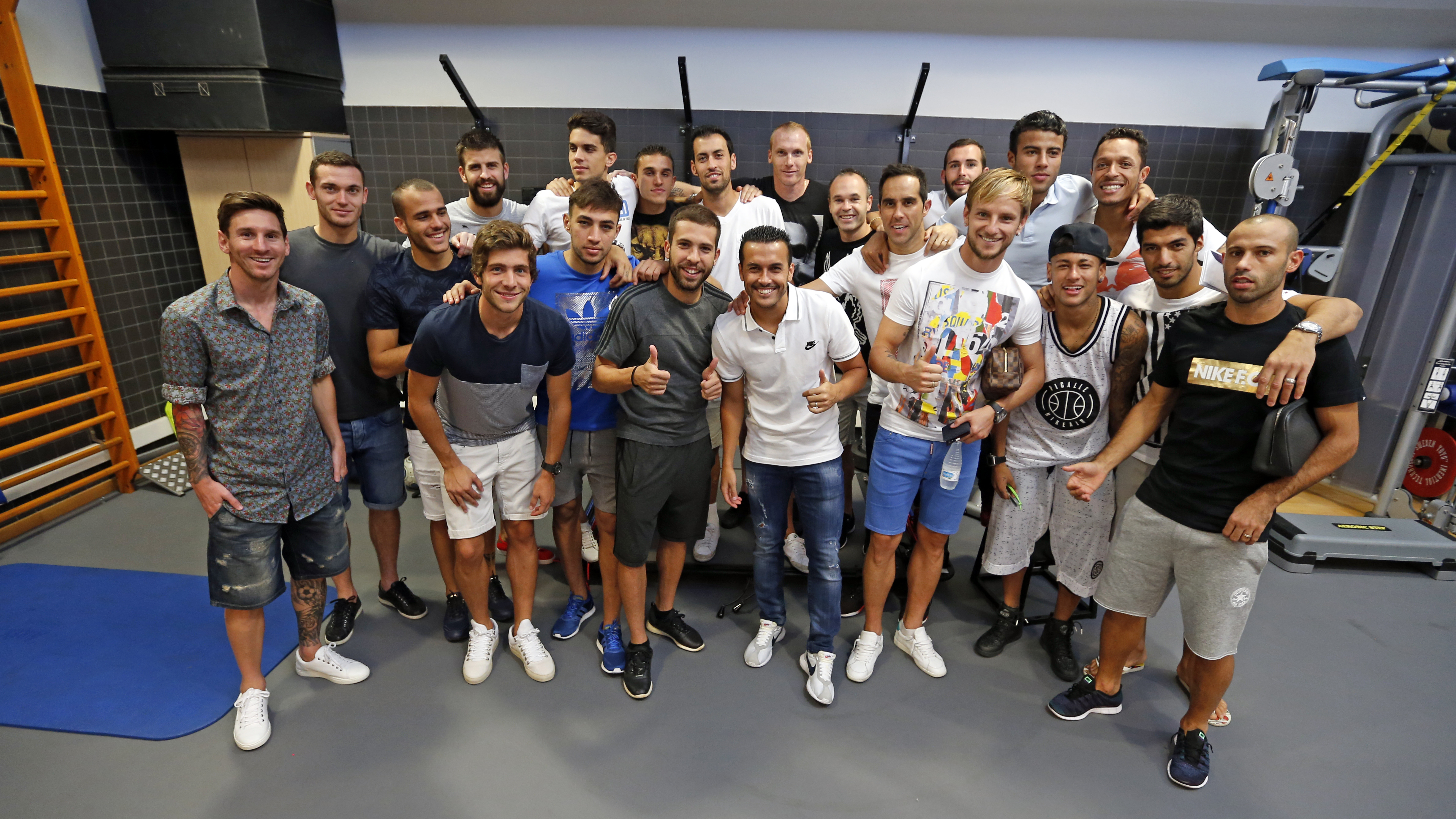 - Dani Alves' injury confirmed. Tests show that the Brazilian suffered a groin strain in the first half of the game in San Mamés. Sergio Busquets' ankle injury, however, is nothing serious.
- Messi's goal against Bayern voted best of 2014/15 Champions League. Users of the UEFA official website hand first prize to the Argentinian for his amazing finish in last season's semi-final first leg.
 - Ter Stegen scoops UEFA Save of the Season award. The German keeper's double intervention against Bayern Munich last season voted the best of the 2014/15 Champions League by users of the official UEFA website.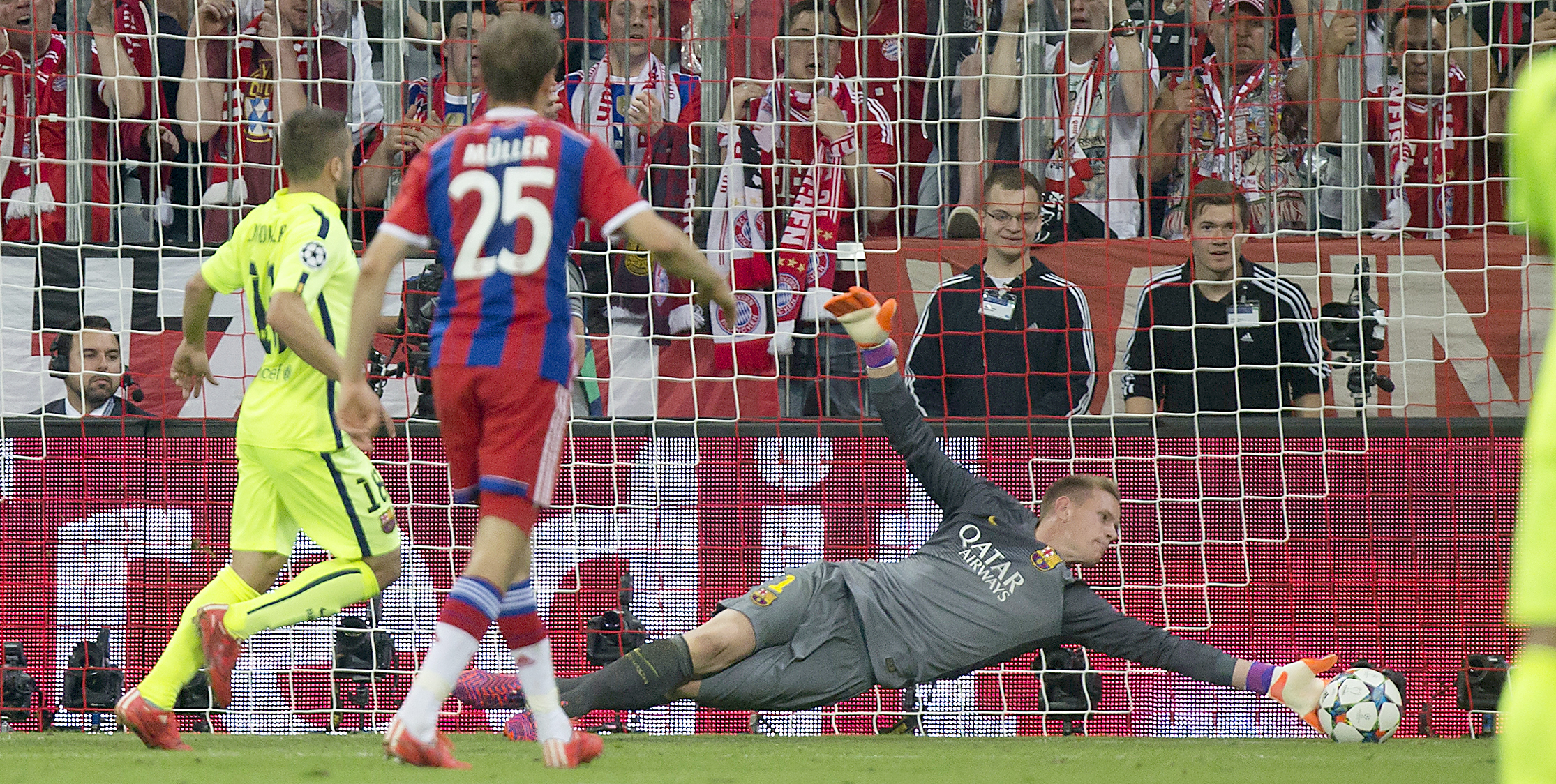 - Bayer Leverkusen, AS Roma and BATE Borisov are Barça's group stage opponents in 2015/16 UEFA Champions League. FC Barcelona will begin the defence of their title in Group E following the draw on Thursday in Monaco.
 - Leo Messi UEFA Best Player in Europe. The Argentine receives a total of 49 votes, beating Luis Suárez (3) and Cristiano Ronaldo (2) to the award.

Following Lionel Messi at the UEFA Gala by fcbarcelona
 - FC Barcelona top seeded more than any club since 1999. Since the Champions League group stage was extended to 32 teams, the Catalans have been in pot number one sixteen times.
 - Agreement on transfer of Denis Suárez to Villarreal CF. FC Barcelona maintain the same option to buy the player back at the end of the season.
 - VIDEO: 10 years to day since Messi burst on to the scene. The Argentine rose to prominence in the 2005 Joan Gamper Trophy game following a virtuoso performance against Juventus.
 - FC Barcelona v Málaga: Persistence pays off (1-0). Goal from Thomas Vermaelen enough to give Barça victory in their first home league game of the season on a frustrating evening at Camp Nou.
KEEP SCROLLING TO THE END ...WE STILL GOT LOTS MORE .......
Revenge is a Poison meant for others, which we end up swallowing ourselves. Vengence is a Dark Light that blinds all who seek it. Don't argue with Idiots.. They will bring you down to their level and beat you with experience.
Source :
http://www.coolnsmart.com/wise_quotes/
..click here only if you are using your phone http://pin.bbm.com/C002329DA to join to our bbm channel, or just search bbmchannel prettypeoplenaija
........
KEEP SCROLLING TO THE END ...WE STILL GOT LOTS MORE .......